Sam Austin
I was introduced to the world of Creative Commons music back in 2010 after doing some quick google searching for free legal music. I stumbled across Jamendo and quickly fell in love with certain artists and this started a massive interest in finding bands that release music under cc licensing. Most of the artists and releases that I listen to lately have been released on a net label. Some are self released. I chose the Europe region because the majority of my favorite music discoveries from the recent decade have been from European artists. I hope that this world of cc music will last for many years.
Nick Burgess
Donnie Ozone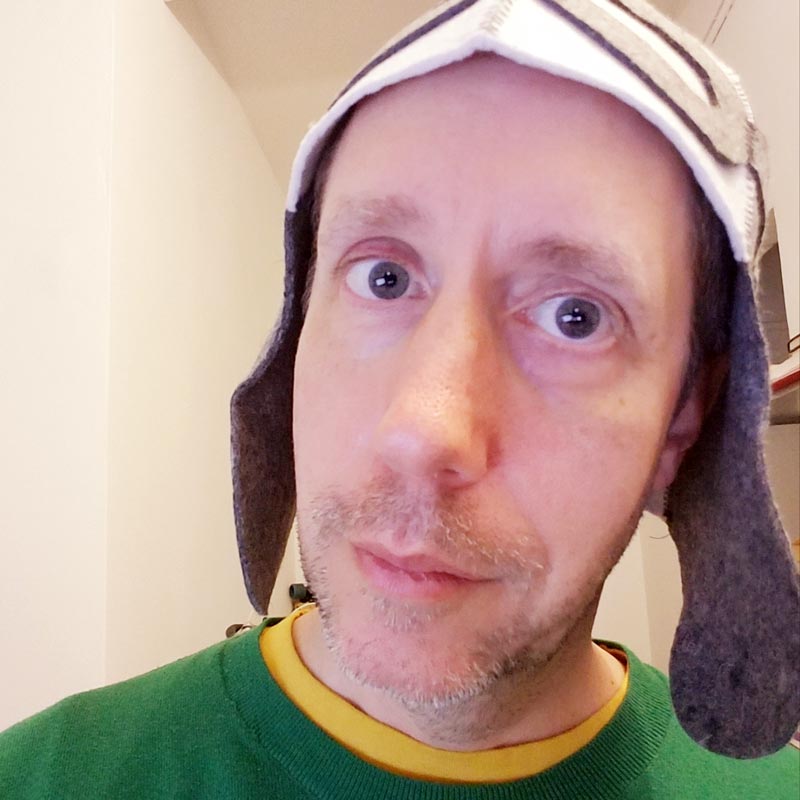 I am a Creative Commons friendly hip hop artist who resides in Brooklyn, NY. I started uploading my vocal recordings under Creative Commons licenses to various websites in 2012. Since then, my vocals have been featured in productions in various genres from hip hop to electronic dance music. I release CC licensed tracks via the blocSonic netlabel and I contribute a track to Netlabel Day every year. I am the CC CMA judge for the Oceania region.
Fhernando
Anthony Gillison (Ant The Symbol)
I make music, because it's the only thing that keeps me sane. I was never the best academically or athletically in high school, so I had to find something. No one wants to be mediocre.
It ended up being something I stuck with. I made music in hopes that people would listen to it and help spread it to the masses, but now I don't even care; I'm just doing it because I like it.
Jessica Harrison
Alien Nesby
Alien Nesby (aka A23P) a multi-instrumentalist & enthusiast of synthesis sound design, issues out of the techno & house acid days of 90s rave as well as the experimentalist industrial scenes. Lead of Acid All Stars Recordings, as well as a part of techno, jungle, & IDM families Liquid Sky & DJungle/Structure Recording, Cave Rave Recordings, and Symbolic Insight, Alien would come to forge his own original dance experimental sounds while also helping develop new electronic instrumentation for companies including EMU, Dave Smith Instruments, Moog, and Denver based Praxis Guitars where he currently acts in the capacity of lead DSP software engineer. While keeping an eye towards continuously pushing the limits of technology in studio production, Alien would look to fuse the live improvisation styles of classical jazz with the new synthesis techs & dance stylings. As he would call it "jazz philosophy, with electronic instruments, and punk attitude", making for a live sound all his own.
Outside of A23P, Alien is also a member of various musical acts including the "techno shamanic" group Church Of Space, which along with various international dates were the keynote address of Moogfest 2017 presenting various seminars on occult magick, quantum physics, and philosophy, and were the first group to ever conduct magickal ritual for the festival fused with musical performance.
The Denver based hip-hop band, Lee Harvey Cartel, where Nesby can be found acting in instrumentalist and producer capacities.
The experimental IDM and Acid Jazz trio, Metapulse, where he plays along side fellow artist Seth Ogden (aka Acidbat) and Wesley Davis (aka Biostatic).
The experimental soundscape duo, GAL23 where he pairs with Bill Galo (of both industrial acts Lost Network and Extended Output).
As well as the experimental Trip-Hop and Acid Jazz group, Sirhc Neila.
Long John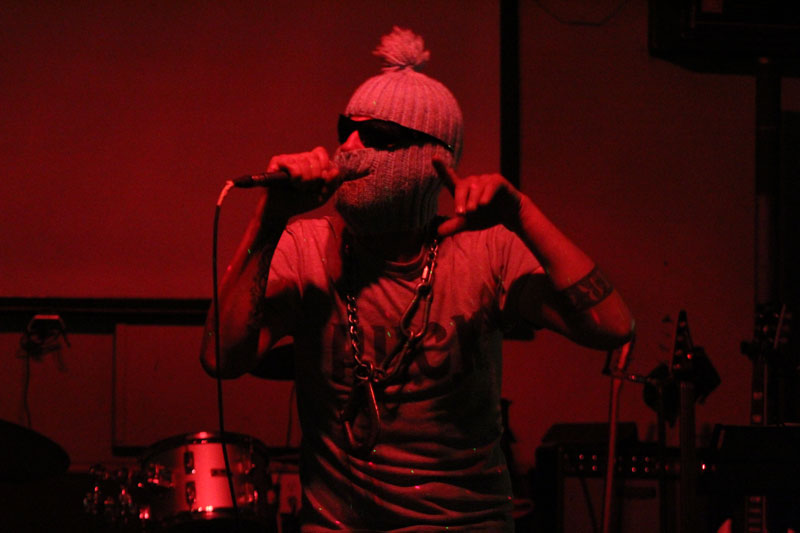 Long John is the heart of the P.U.C.K. (Previously Unknown Canadian Kids) cru. The vegan whale meat in a Cheese N Pot-C sandwich. He's been rockin' mics since way back in the early 90's when How Now Lau (aka Pot-C), dragged him out of his skid row cubby hole in East Vancouver, British Columbia, Canada. Pot-C didn't even give him time to cover up with a blanket or even some rope belt sweat pants. He spit rhymes in his longjohns and was henceforth known as Long John. Originally from Campbell River on Vancouver Island, Long John made the perilous journey to Vancouver only to find himself living in the ground zero of Canadian despair. After being whiskyed away into the hip-hop bubble How Now Lau & DJ Murtle (aka Cheese) were creating, the trio eventually became known as the P.U.C.K. cru in August 1995. Countless 4-track tape recordings, studio sessions, cult status live shows and tours, interweb collabos and brushes with celebrity fire later, Long John continues with the cru into the ever expanding universe of Creative Commons music. From releasing music on CC music champion, the blocSonic / blocGLOBAL netlabel, to joining Pot-C for the CC Community Listening Parties and these Awards, Long John's punk / metal / hip-hop knowledge is sure to add another dimension to the community, if not another drinking buddy.
Robert Nunnally
Pot-C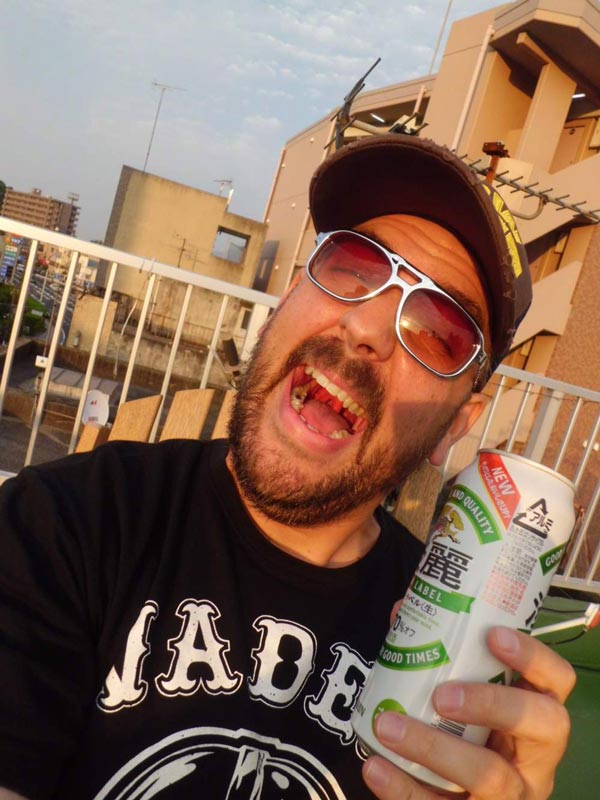 Who is Pot-C, and why should you spend valuable minutes of your life finding out? Reason number one is that he is a genuine old-school hip-hop head, just like you and me.
With social media stuffing fistfuls of hay into the next hip-hop strawman this morning just to hold a blowtorch to him tonight, how does a Pot-C stand apart? Well, for starters he was making rap songs out of "dogshit and tinfoil" years before the internet was even invented. In an era where stars are born with a "song" recorded to an iPod and a video recorded on a "smart" phone, it is reassuring to witness an artist truly stay grounded in the essence of the artform. I once saw him make beats by playing cassettes on fast forward into a toy casio sk1 with a 1.5 second sample, and then playing the sample on the low keys so it slowed back down and then rapping over that!
As a rural western Canadian in those days, I didn't know any hip-hop fans, never mind creators! Pot-C is self-taught. Every living, breathing moment was spent on creating hip-hop that represented his environment. While most "just add water" rappers speak loosely about selling drugs to pay for their come-up, I watched Pot-C and his brother Cheese do things like stealing every pop can in the suburbs just to get that new 4-track or 20-pack of cassettes. Scratching on a fisher-price, using earbuds for mics, recording 2-track into a VCR, there was never a yearning for mass appeal, it was truly art for the sake of Garfunkel.
As a mentor, Pot-C was like the Supreme Leader of hip-hop in Port Coquitlam, then Campbell River, then East Vancouver, and now Japan. The number of rappers, producers, DJs, bands, and artists that bounced higher from working with him is uncountable. Yet he has always played it low-key, almost to the point of self-sabotage.
In a day where has-been and wanna-be rappaz would rather get clothing logos tattooed on their face than get a real job, I have personally witnessed Pot-C not only turn down, but fart right in the face of any and all offers and endorsements. Back in 98, a promoter offered Pot-C and his P.U.C.K. crew a slot on Breakfast television and Hollywood jeans for the crew if they would wear the jeans during their performance at Hoodstock 98. He didn't say no, he laughed and left. That is how it has always been. Pot-C once said it best in a song… "I'll punch you in the face, and say 'can we be friends' and if you say 'ok', I'll do it again!"
At first glance you might find it hard to separate the sharp-tounged Pot-C from the next net-bred smart-ass of the minute, but I would like to leave you with a quote from the late 20th century philosopher Dolly Parton, "It takes a fortune to look this cheap!" Pot-C is that hip-hop Dolly Parton.

— Long John
Tom Ray
Viktor Van River
Beatmaker, producer and trip-hop artist hailing from Kazakhstan. For 15 years, he's been actively engaged in creating music and has had some of it spun on local radio. His debut EP, "Almost Human" was released by Bulgarian label Dusted Wax Kingdom in 2014, which resulted in collaborations with many artists. In 2015, his second EP, "Damaged" was also released by DWK. In 2017, he expands his sound with his debut full-length album "Triumph of Unconscious" at blocSonic!
Douglas Whitfield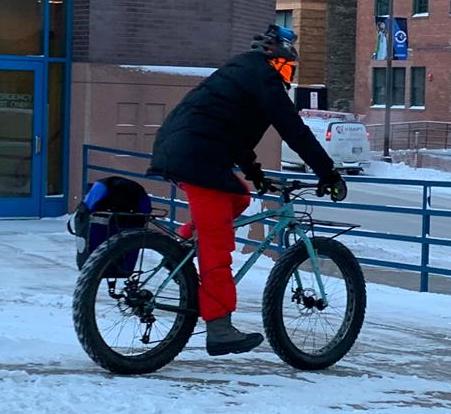 Doug first became aware of Students for Free Culture in 2007. He worked with Open Everything in 2009, which eventually lead to the Music Manumit Podcast. Here, things get interesting. Lots of side projects, and a couple of tracks, some of which are probably no longer available anywhere. Doug eventually joined forces with Mike at blocSonic to form the commercial arm blocGLOBAL. Doug was a founding member of the CC Community Music Awards in 2018. When the covid-19 pandemic shutdown live shows in 2020, Doug was a founding member of what is now known as the CC Listening Parties. In the winter (US) these parties happen at 9am US Central. In the summer, these parties happen at 10am US Central. You can join without a password at https://meet.jit.si/quarantinemusicchat. Video encouraged, but not required. These parties are recorded and released at https://www.youtube.com/channel/UC6i8ofaaAWNRT39zHFDxkdA
Vickie Whitfield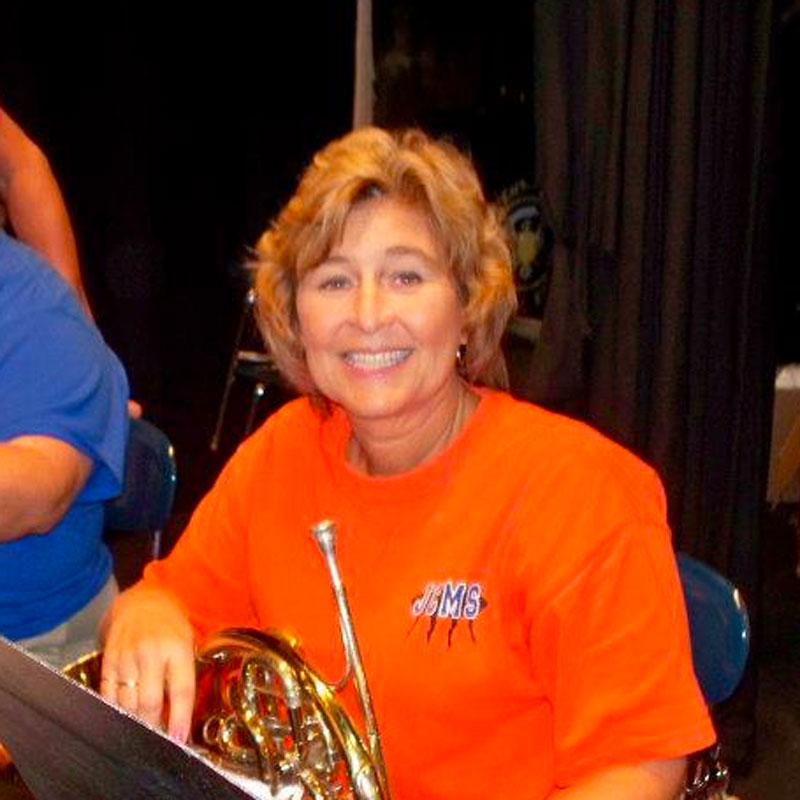 I began studying music at the age of 7 with piano lessons. That's 58 years ago! Music has changed a lot over those many years, but not my love for it!
I have a Master's Degree in Music Education from the University of Alabama, and my bachelor's degree is from Murray State University.
I have been a public school music teacher for 42 years, primarily in the band room, and still going! My listening music of choice is rock, with 70's groups; Kansas, Foreigner, Queen, AC/DC, Styx being favs. Several years ago, Doug asked if I would like to help with the judging. What Mom doesn't want to help out her first born son?